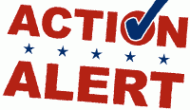 The Oklahoma Pardon and Parole Board recommended clemency on June 6, 2013, for Brian Darrell Davis, 38, who is scheduled to be executed on June 25, at 6 p.m.  Davis was convicted on Nov. 4, 2001, for the rape and murder of 52-year-old Josephine "Jody" Sanford.
Please call Gov. Mary Fallin today at 405-521-2342or 405-522-8857 and urge her to support the Oklahoma Pardon & Parole Board's 4-1 vote for clemency for Brian Darrell Davis.
The five-member board voted to recommend that Mr. Davis' death sentence of be commuted to life in prison without the possibility of parole. The recommendation now goes to Gov. Mary Fallin for approval or rejection.
The Oklahoma Coalition to Abolish the Death Penalty (OK-CADP) joins Davis' family in urging Gov. Fallin to support the Pardon & Parole Board's recommendation. She has the authority to grant two 30-day reprieves in order to study the recommendation and to meet with prosecution and defense attorneys.
The parole board recommended clemency after Davis took responsibility for the victim's death and apologized. The board also took into consideration that Davis, a black man, was convicted by an all-white jury of the rape and murder of a white woman.
Voting to recommend clemency were Dreyer, Currie Ballard, Lynell Harkins and David Moore. Board member Richard Dugger cast the sole vote against clemency.
OK-CADP Board Chair, Collin Walke, is seeking a meeting with Governor Fallin to discuss the case.
Everyone is urged to send letters, faxes, emails, and to make phone calls to the Governor asking her to support the P&P Board recommendation for clemency.
Please forward this alert to everyone on every media list you use.
Contact Governor Fallin now!
The Office of Governor Mary Fallin
Oklahoma State Capitol
2300 N. Lincoln Blvd., Room 212
Oklahoma City, OK  73105
Fax:  405-521-3353
Phone:  405-521-2342 or 405-522-8857 (comment line)
Sample call: "I am calling to respectfully urge Governor Mary Fallin to be merciful and adopt the recommendation of the Oklahoma Pardon & Parole Board. I ask the Governor to not disregard the strong 4 to 1 recommendation for clemency. Do not let fear of criticism from those who do not temper vengeance with mercy prevent her from being compassionate. Also, please tell the Governor that I appreciate her service and continue to hold her in my prayers.
Please flood Gov. Fallin's line, 405-521-2342, with calls!
Brian Darrell Davis, his father–Solomon, mother–Yvonne, and the rest of his family & friends and OK-CADP thank you!
Hope and Grace,
Collin Walke, Chair
Oklahoma Coalition to Abolish the Death Penalty
Tags: brian darrell davis, clemency, Gov. Mary Fallin, Pardon & Parole