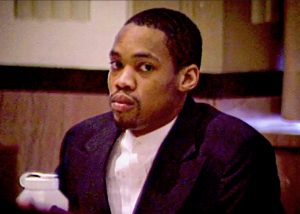 by Patrick B. McGuigan and Darla Shelden
The City Sentinel, July 25, 2018
The City Sentinel has learned that the Oklahoma Court of Criminal Appeals (OCCA) has withdrawn a June order denying requests to look at evidence of racial bias on the Oklahoma County jury that convicted death row inmate Julius Jones of murder in 1999.
The court has decided to take a fresh look at at least some questions raised by Jones' attorneys earlier this year. Although critical of legal counsel, the judges also concluded (Case #PCD-2017-1313) they could not ignore court mismanagement of exhibits earlier this year.
Jones' attorney Dale Baich told Deadline Hollywood: "During our investigation, we learned the juror used the N-word and we asked court of criminal appeals to look at that issue. Initially, it said no on a technicality. We asked the Court to reconsider that decision and it is now looking at the merits of that issue.
"If it finds merit in this issue, the Court could do one of three things — one, it could find that Julius' constitutional rights were violated and he is entitled to a new trial, it could say that an evidentiary hearing is needed or it could dismiss it."
Recalls of judicial mandates are rare in cases such as this, but the bottom line is the Court, as result of an unpublished ruling, will study some issues anew.
This story is developing.
In a series of filings both in Oklahoma and at the U.S. Supreme Court, attorneys for Jones have pointed to an historic study providing detailed evidence of constitutionally impermissible racial animus in death penalty proceedings, convictions and conclusions in Oklahoma.
The U.S. Supreme Court continues to review recent filings in the Jones case, with a fourteenth consideration of the matter pending at the High Court when justices return in September to prepare for the October 2018 term.
The conviction of Julius Jones was the focus of the final three episodes of a seven-part ABC documentary, "The Last Defense"  (which concluded last night).
The final segment revealed that, with the agreement of District Attorney David Prater, a key piece of evidence in the case, a red bandanna, is being examined for DNA evidence which could support Jones' repeated assertions that he is innocent.
Read the original article here.
Tags: death penalty, Julius Jones, The City Sentinel, wrongful conviction