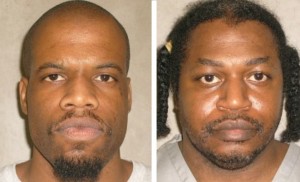 OKLAHOMA CITY – Associated Press — An Oklahoma judge ruled the state's execution law unconstitutional Wednesday because its privacy provision is so strict that it that prevents inmates from finding out the source of drugs used in executions, even through the courts.
After an Ohio inmate gasped while dying and an Oklahoma prisoner complained that he felt his body burning, inmates Clayton Lockett and Charles Warner had wanted to know who was making the drugs that would kill them next month and whether the material was pure.
However, under Oklahoma law, no one is allowed to disclose the source of those drugs — even if an inmate sues and wants the information as part of the discovery process. Oklahoma County District Judge Patricia Parrish said that prevents the inmates from exercising their rights under the Constitution.
"I think that the secrecy statute is a violation of due process because access to the courts has been denied," Parrish ruled.