Our speakers' bureau includes people who will make presentations to your organization, faith community or class about the death penalty. Reasons for opposition are as varied as the people who discuss them. Our speakers run the gamut between professionals in law and related fields to folks who have lost a loved one to murder and/or execution.
To request a speaker, call 405-532-5443 and we will follow up with you regarding your request.
Our Speakers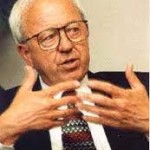 Bud Welch used to feel that the death penalty was a reasonable way to punish people who took the lives of others. He operated a filling station, went to church, raised his family, and enjoyed life as a "regular guy." Then Bud lost his daughter Julie in the 1995 bombing of the OKC Murray Building, and found that his previous ideas about life, death, and the meaning of forgiveness had changed. Now Bud spends his time spreading the message of reconciliation. He has become friends with the father of Timothy McVeigh, the man who was executed for the federal building bombing.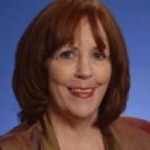 Susan Sharp, PhD, is Professor of Sociology and L. J. Semrod Presidential Professor at the University of Oklahoma, and former OK-CADP president/chair. Her book, Hidden Victims, is a compelling glimpse into the lives of family members of people on death row. Dr. Sharp offers a scholarly look at the way we try, convict, and execute people, including some quite likely to be innocent, and the effects of our criminal justice system on families, communities, and the rule of law.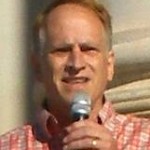 Rex Friend, J.D.
is an attorney whose work includes death penalty appeals, and is the Society of Friends' (Quaker) representative to the Oklahoma Conference of Churches. As an anti-DP activist and one who works for justice and mercy on many fronts, Rx is prepared to discuss the legal, social and moral implications of capital punishment and retribution, and ways in which we can use nonviolent means to achieve a more peaceful and just society. Rex also offers his experiences as a long-time activist and organizer of campaigns for social justice.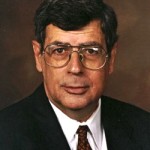 James T. Rowan, J.D. has extensive history in defending indigent persons in capital cases. He has worked as an Oklahoma County Public Defender and currently works for Capital Trial Division of the Oklahoma Indigent Defense System as a trial attorney. In 1998 he was awarded the Oklahoma Indigent Defense System's Award of Capital Trial Lawyer of the Year for successfully defending Patricia Jones, Alexis Perryman and Thomas Loveless. Each defendant avoided the death penalty.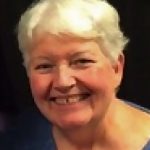 Originally from Massachusetts, Anne Murray worked for Morgan Smith Barney as a Registered Client Service Associate and retired in 2012. Since 1984 Anne has been a volunteer at The Peace House in Oklahoma City where she recruits, trains and leads the volunteer staff.  She has served as President-Elect, President, and Past-President of the First Unitarian Church of Oklahoma City, and now serves as their Chair of the Social Justice Committee. Anne is a member of Moms Demand Action for Common Sense Gun Control.  As an OK-CADP board member, she advocates against the death penalty in various public forums.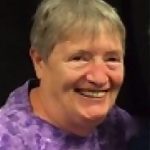 Susan Bishop moved from New England to Oklahoma after receiving her Bachelor's degree to work at the Oklahoma City Veterans Administration Center. After receiving her Master's degree from University of Oklahoma she overhauled the VA's Recreation program, expanding its mission. She retired after 35 years as a Kinesiotherapist and Chief of Therapeutic Recreation Services. A member of the First Unitarian Church of Oklahoma City, the principles of Unitarianism called her to become a death penalty abolitionist and to continue her volunteer work as an advocate for many causes. Her other activist concerns include civil rights, women's rights, the rights of the disabled, and LGBTQ rights.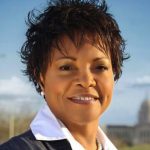 Connie Johnson is a former Oklahoma State Senator (D-Oklahoma County) and a 33-year veteran of the Oklahoma Legislature, who focuses on issues that disproportionately affect the economic and social well being of Oklahoma's poor, minorities, women and children, and people with disabilities. She advocates for sentencing reform and abolishing the death penalty. She focuses on programs and activities that promote appreciation of diversity. Johnson received the OK-CADP Phil Wahl Abolitionist of the Year award in 2013. She graduated from the University of Pennsylvania and Langston University with a Master's Degree in Rehabilitation Counseling.