To watch the James Coddington press conference click HERE.
On Tuesday, July 19, 2022 the Oklahoma Coalition to Abolish the Death Penalty (OK-CADP) held a press conference to plead for mercy for death row prisoner James Coddington, who is scheduled to be executed on August 25. The event took place at the Oklahoma State Capitol, Room G-5 on the ground floor. To watch the James Coddington press conference click here.
Referring to his clear prison record for more than 15 years and his sincere remorse, attorneys for James Coddington have asked the Oklahoma Pardon and Parole Board to commute his death sentence to life without the possibility of parole.
Coddington's clemency hearing is scheduled for Wednesday, Aug. 3 at 9 a.m. at the Kate Barnard Community Corrections Center, Ted R. Logan Meeting Center, 3300 N. Martin Luther King Avenue in Oklahoma City. The hearing will also be available via Zoom and the link will be posted on the P&P Board website.
Mr. Coddington's clemency petition, available at https://tinyurl.com/mpdwsmh2, stresses that "James exemplifies the principle of redemption." (p.1) "He takes full responsibility for his actions and the consequences of those actions. He has repented and abandoned his prior life. He has remorse for his actions against Albert Hale, for the suffering Mr. Hale experienced, and for the suffering Mr. Hale's loved ones continue to experience." (p.1)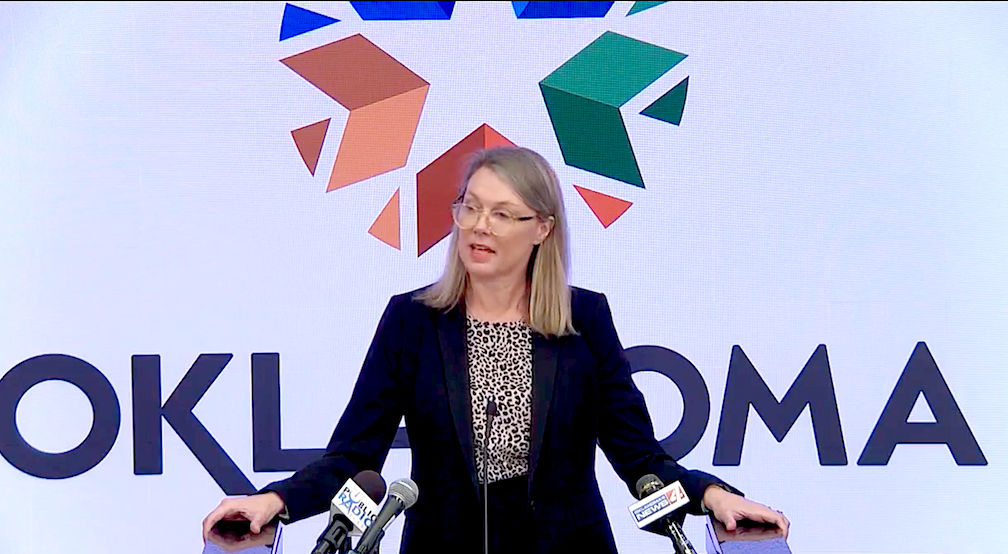 Speakers at the press event will be Emma Rolls, Assistant Federal Public Defender for the Western District of Oklahoma and one of Coddington's attorneys; Senator George Young, (D-OK), Cindy Nguyen, Policy Director of ACLU of Oklahoma and Rev. Don Heath, OK-CADP chair.
"If our society believes in the principle of redemption, then James Coddington's life must be spared." Rolls said, "The man the jury convicted and sentenced to death no longer exists. If anyone is deserving of mercy, James Coddington is."
Coddington struck and killed Albert Hale, his close friend, in the throes of an extended drug binge. (pp.21-22) Expert evaluations conducted before his trial determined that his drug-induced psychosis would have made it impossible to form the intent required for first-degree murder, but the trial judge excluded the evidence. (pp.23-24) Reviewing courts have acknowledged this as constitutional error but excused it as "harmless." (pp.22-23 n.21)
The petition describes how Mr. Coddington recognizes that he cannot undo the harm he has caused, but strives to do what is possible to improve himself and his world. He completed his GED after several tries, receiving staff acknowledgment for his outstanding participation and achievement. (p.6) He has earned the trust of prison staff, who view him as no security threat. He has worked for several years as the Unit Orderly or "run man," working at least 40 hours a week cleaning, distributing meals, clothing, and property, and assisting staff in a range of tasks. (pp.2-7)
While Coddington accepts responsibility for his actions, the petition explains that the jury was not given full and accurate information when it convicted him of first-degree murder and sentenced him to death.
Both of Mr. Coddington's parents were addicts. His mother became incarcerated when James was a newborn, leaving him in the care of his alcoholic father who routinely put beer and whiskey in James's baby bottles. (p.12)
The clemency packet explains how Coddington suffered regular, vicious beatings from his father and others; he was just a baby when his father slapped him so hard he flipped over and hit the wall with his feet above his head, his lips turning blue from the impact. (pp.12-13)
Due to his tragic and unstable childhood, by age seven, Coddington had begun sniffing paint (p.16), and would later develop an addiction to crack cocaine.
Mr. Coddington's clemency petition explains that "evidence of the seed of innate goodness James always possessed is buried in the records of his horrific childhood. The fact that seed flourished on death row reinforces the importance of clemency in the death penalty process." (p.1)
"James Coddington is a changed man," Heath stated. "He has been a model prisoner for 20 years and has repeatedly expressed regret for the killing of his friend, Albert Hale. His clemency hearing will be a test for whether the newly-reconstituted Pardon and Parole Board will be open to pleas for mercy."
To watch the James Coddington press conference click here.