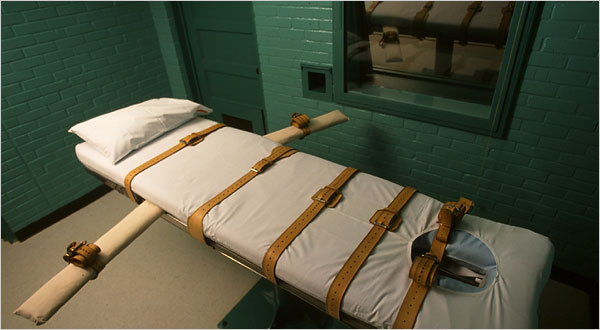 On the legislative front in 2013, action is expected in Maryland, Colorado, Montana, Delaware and Kansas, where support for ending the death penalty is bipartisan. Already, Kentucky's Rep. Carl Rollins II has filed a bill in the state legislature to replace the death penalty with a maximum sentence of life without parole.
This year, the Catholic Mobilizing Network (CMN) will attend nearly two dozen conferences, speaking, presenting our workshops, and exhibiting their resources. In the first few months of the year, CMN will exhibit at NCEA's 2013 Convention and present their workshop "Teaching the Sanctity of All Life through the Lens of the Death Penalty," and be present at the 2013 USCCB's annual Catholic Social Ministry Gathering in Washington, DC.
This year, CMN will also expand efforts to reach out to young Catholics. Read more..
For more information visit
Coloradans for Alternatives to the Death Penalty Foundation
Delaware Citizens Opposed to the Death Penalty
Kansas Coalition Against the Death Penalty
Maryland Citizens Against State Executions
Montana Abolition Coalition
Tags: abolition, Colorado, death penalty, Delaware, Kansas, legislation, Maryland, Montana