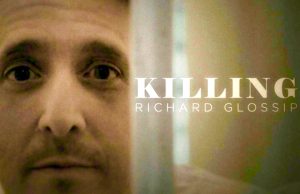 Academy Award®-Nominated Filmmaker Joe Berlinger presents the world premiere of two-night, two hour docu-series "Killing Richard Glossip" on the Investigation Discovery (ID) channel Monday, April 17 and Tuesday, April 18 at 9/8c.
WATCH the 1st episode of Killing Richard Glossip – This is Pointing to Me online free now! 

Investigation Discovery (ID) Channel listings in Oklahoma City:
ATT U-verse – Channel 260 / HD 1260
COX – Channel 103 / HD 761
DISH – Channel 192 / HD 192
DIRECTV – Channel 285 / HD 285
Find the cable channel listing in your area here.  Read the full press release.