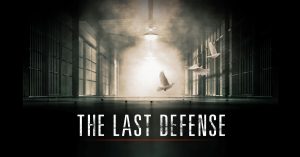 The public is invited on Friday, October 26, to a free screening of the ABC documentary The Last Defense in the Communications Building, Bill Burke Film Screening Room 120, on  the University of Central Oklahoma campus in Edmond.  The event will take place from 6 – 9 p.m.  Doors open at 5:30 p.m.
Three episodes of The Last Defense, which aired last summer, will examine the case of Julius Jones, now on Oklahoma's death row (approx. 2 hours). A panel discussion and Q&A will follow.
Panelists include: Joi E. Miskel, former Oklahoma County Public Defender, founder of Joi E. Miskel Law Office; Jimmy Lawson, Rose State College adjunct professor and longtime friend of Julius; Cece Jones-Davis, Sing for Change, founder; and Rev. Don Heath, Oklahoma Coalition to Abolish the Death Penalty chair.
The Oct. 26  event, co- sponsored by the UCO Master of Public Administration Program, Pi Alpha Alpha Global Honor Society for Public Affairs & Administration, the UCO Debate Club, UCO Criminal Justice Club, and the Oklahoma Coalition to Abolish the Death Penalty, is open to the public.
Free parking in all lots (4- 7 closest). Click here for the UCO parking map.
To learn more about "The Last Defense", click here.  For more information about Julius Jones, visit justiceforjulius.com