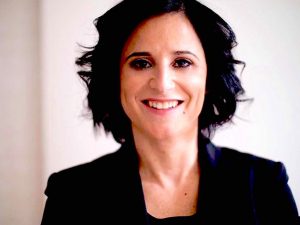 On Saturday, June 8, the OK-CADP 28th Annual Awards Dinner & Meeting will be held at the Capitol View Event Center.  The event will start at 5p with a cocktail reception, buffet dinner at 6p, and awards ceremony at 7p.
The evening will feature special guest keynote speaker Vanessa Potkin, Director of Post Conviction Litigation at the Innocence Project.  Vanessa is also an executive producer on the ABC documentary "The Last Defense" which examines the Oklahoma death row case of Julius Darius Jones.
During her career, Vanessa has represented and exonerated over 30 innocent individuals.  Please join us on Sat., June 8 to hear her compelling story.  For more information about sponsoring a table or to purchase tickets, CLICK HERE.