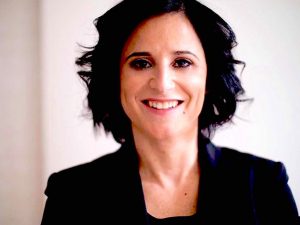 On Saturday, June 8, the OK-CADP 28th Annual Awards Dinner & Meeting will be held at the Capitol View Event Center.  The event will start at 5p with a cocktail reception, buffet dinner at 6p, and awards ceremony at 7p. – WE ARE SOLD OUT!
The evening will feature special guest keynote speaker Vanessa Potkin, Director of Post Conviction Litigation at the Innocence Project.  Vanessa is also an executive producer on the ABC documentary "The Last Defense" which examines the Oklahoma death row case of Julius Darius Jones.
During her career, Vanessa has represented and exonerated over 30 innocent individuals.  Please join us on Sat., June 8 to hear her compelling story.
Thank you to everyone who will be participating in our 28th Annual Awards Dinner & Meeting. We appreciate your support! For more information,  CLICK HERE.
<form action="https://www.paypal.com/cgi-bin/webscr" method="post" target="_top">
<input type="hidden" name="cmd" value="_s-xclick">
<input type="hidden" name="hosted_button_id" value="U5GQTTB5HS7SS">
<table>
<tr><td><input type="hidden" name="on0″ value="Tickets">Tickets</td></tr><tr><td><select name="os0″>
<option value="Student">Student $15.00 USD</option>
<option value="1 Individual">1 Individual $50.00 USD</option>
<option value="2 Individuals">2 Individuals $100.00 USD</option>
<option value="3 Individuals">3 Individuals $150.00 USD</option>
<option value="4 Individuals">4 Individuals $200.00 USD</option>
<option value="5 Individuals">5 Individuals $250.00 USD</option>
<option value="6 Individuals">6 Individuals $300.00 USD</option>
<option value="7 Individuals">7 Individuals $350.00 USD</option>
<option value="8 Individuals">8 Individuals $400.00 USD</option>
</select> </td></tr>
</table>
<input type="hidden" name="currency_code" value="USD">
<input type="image" src="https://www.paypalobjects.com/en_US/i/btn/btn_buynowCC_LG.gif" border="0″ name="submit" alt="PayPal – The safer, easier way to pay online!">
<img alt="" border="0″ src="https://www.paypalobjects.com/en_US/i/scr/pixel.gif" width="1″ height="1″>
</form>