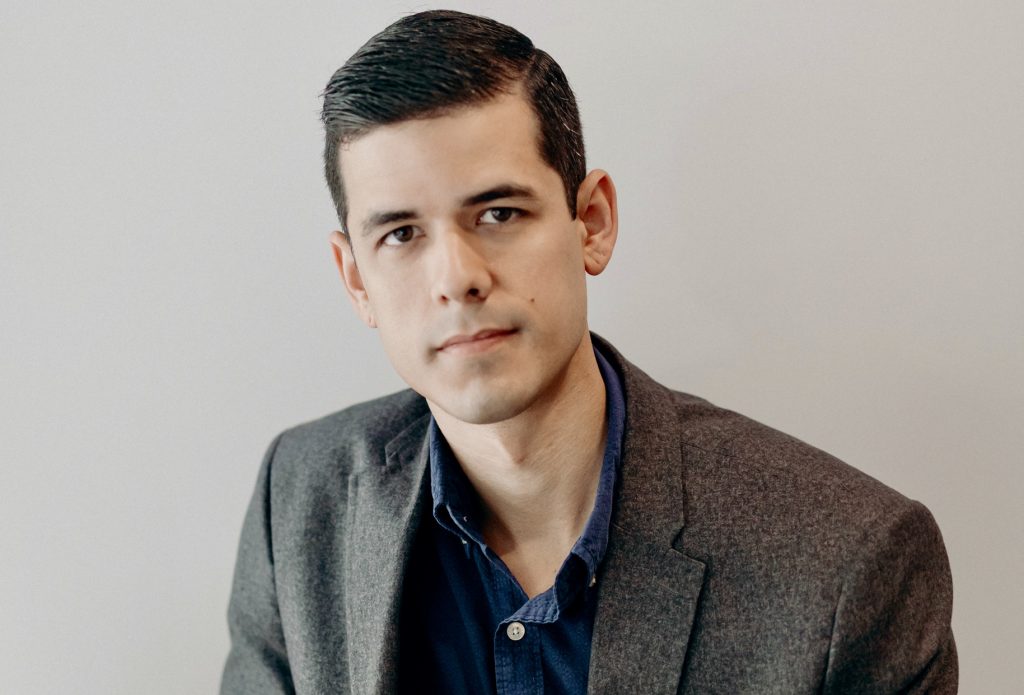 OKLAHOMA CITY – The Oklahoma Coalition to Abolish the Death Penalty (OK-CADP) will host its 2023 Annual Awards Dinner & Meeting on Saturday, June 24. The fundraising event will be held at New Covenant Christian Church (Disciples of Christ), 12000 N. Rockwell, from 5:30 – 8:30 p.m. Registration will begin at 5:30 p.m., dinner will be served at 6:15 p.m., and the program will start at 7 p.m. The event will also be available via Zoom.
The evening will feature keynote speaker Adam Luck, former chair of the Oklahoma Pardon and Parole Board.
"I will speak about my experience as a member and chairman of the pardon and parole board and the convictions that guided my votes during that time," Luck said.
"I am grateful to the coalition for the opportunity to come share more about my experience on the board and the concerns that service left me with about the state of Oklahoma and how we make one of the most important decisions a society can make about one of its members, that of whether they live or die," he added.
Luck served as chair of the Oklahoma Pardon and Parole Board when executions were resumed in 2021 after a six-year moratorium. He voted to recommend clemency in all five clemency hearings on which he presided before resigning in January 2022. He received pressure to resign from Gov. Kevin Stitt, an unabashed supporter of capital punishment. He and fellow board member Kelly Doyle were the targets of a grand-jury investigation launched by David Prater, former District Attorney for Oklahoma County, who objected to their votes for clemency.
"Adam Luck served courageously on the Pardon and Parole Board in the face of pressure from Stitt and Prater," said Rev. Don Heath, Chair of OK-CADP. "Luck is a man of conscience. We look forward to hearing him tell his story of how he wrestled with moral questions during his time on the Board."
Luck is the Chief Executive Officer of City Care, a nonprofit organization seeking "to inspire those willing to look social injustice and extreme poverty in the face and empower them to do whatever to create change." City Care has built and manages 112 units of permanent, supportive housing in Oklahoma City, oversees the Whiz Kids program, and operates Oklahoma's only low-barrier night shelter program.
Luck is an Oklahoma native and left the state to serve five years in the U.S. Air Force as a Korean Cryptologic Linguist. He has a Bachelor of Science degree in Global Security and Intelligence Studies from Embry-Riddle Aeronautical University and a Master of Public Policy degree from Harvard University.
The June 24 event will feature a buffet dinner and a program in which OK-CADP will honor members of the coalition's community with the organization's Abolitionist Awards: The Phil Wahl Abolitionist of the Year Award, the Opio Toure Courageous Advocate Award and the Lifetime Abolitionist Award.

Oklahoma has executed eight men since the moratorium was lifted in June 2021. Seven more executions are scheduled in the next 14 months.
To support the Coalition's mission, tickets for the OK-CADP 2023 Annual Awards Dinner & Meeting, in-person or Zoom event, are $50 adults / $25 students.  Sponsorships/tables are $400 (8 tickets). Tickets can be purchased online HERE.
To order tickets by mail, send checks along with each guest's name to: OK-CADP, P.O. Box 713, Oklahoma City, OK 73101-0713. To participate in the Zoom event, please include each attendees' email address.
Tags: Adam Luck, Awards Dinner, death penalty