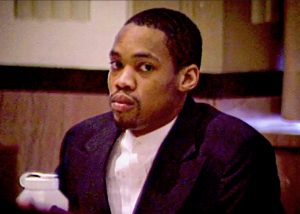 Julius Jones sat on Oklahoma's death row for over 20 years despite maintaining his innocence and compelling evidence that he was wrongfully convicted. Mr. Jones' co-defendant fit an eyewitness's description of the shooter, while Mr. Jones did not. His co-defendant was the state's key witness against him, and the prosecution repeatedly told jurors at Mr. Jones' trial that his co-defendant would serve a 30-year sentence in exchange for his testimony. However, after pleading guilty to the crime, Mr. Jones' co-defendant, Christopher Jordan, was released after only 15 years and is now a free man.
 In a case riddled with odious racial discrimination — including a police officer's use of a racial slur during Mr. Jones' arrest and the State's removal of all prospective black jurors except one —evidence shows that a juror used the n-word before jury deliberations at the sentencing phase. The U.S. Supreme Court has made unequivocally clear that our criminal justice system cannot tolerate such blatant examples of racial prejudice on the part of even a single juror.
Governor Kevin Stitt ultimately commuted Julius' sentence to life WITHOUT the possibility of parole 4 hours shy of the scheduled execution on November 18, 2021.
In the months leading up to Stitt's decision, the Oklahoma Pardon and Parole Board had twice recommended that Jones' sentence be reduced to life with the possibility of parole, based on evidence of Jones' innocence. On September 13, and again on November 1, (of 2021), the board voted 3-1 to recommend clemency.
According to Death Penalty Information Center, over the years Jones' case has drawn worldwide attention, both for his claims of innocence and for the racial bias that infected his trial. More than 6.5 million people signed a petition calling for clemency after a documentary, The Last Defense, produced by Oscar- and Emmy-winning actress Viola Davis aired on ABC. Celebrities from the rapper Common to reality television personality Kim Kardashian West and athletes with Oklahoma connections, including NFL quarterbacks Baker Mayfield and Dak Prescott and NBA stars Blake Griffin, Russell Westbrook, and Trae Young, spoke out against the execution. In the days before the scheduled execution, representatives of the European Union and nearly a dozen European countries publicly urged Stitt to commute Jones' sentence. More than 1,800 students at 13 Oklahoma City Public Schools participated in a walkout on November 17 in protest of the impending execution date.
Here's what you can do today to support Julius Jones' fight for justice:
Visit the Julius Jones Official Website:  justiceforjuliusjones.com
Follow Justice for Julius on Twitter, Facebook, and Instagram.
Donate to Justice for Julius to help keep this fight going.
Learn more about his case on this special edition of 20/20.
Thank you for your support.
OK-CADP Board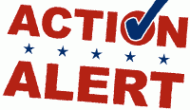 Tags: clemency, execution, Innocence, lethal injection, oklahoma, Oklahoma Coalition to Abolish the Death Penalty, Richard Glossip, sister helen prejean