By Darla Shelden, The City Sentinel Newspaper, March 1, 2021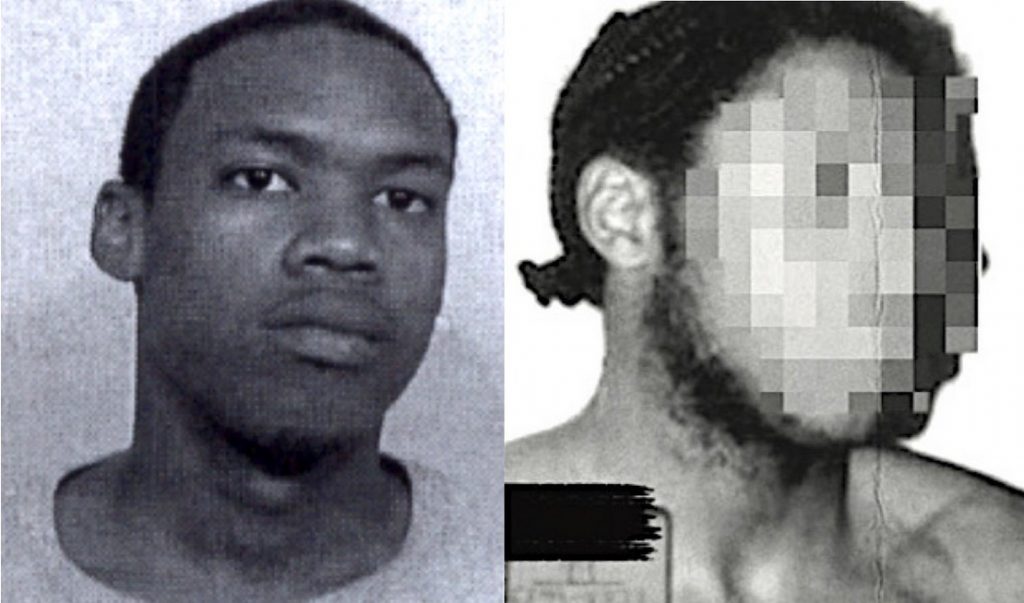 OKLAHOMA CITY – Attorneys for Oklahoma death row prisoner Julius Jones have released what they consider "new and compelling evidence of his innocence.
On death row since 2002, Jones claims he did not commit the murder he was convicted of and for which he was sentenced to death. Jones is currently awaiting execution for the 1999 killing of Edmond businessman Paul Howell.

Since Jones' conviction, Oklahoma has faced scrutiny for relying on the testimony of Jones' co-defendant, Christopher Jordan, who told jurors that Jones shot and killed Mr. Howell.

Jordan, who admits to being at the scene of the murder, took a plea deal in exchange for his testimony and is now a free man after serving only 15 years in prison.
Jones has always maintained his innocence. His family says he was eating dinner at their home during the time of the murder.
Today, Jones' legal team released a video and a letter in which Roderick Wesley, a man who served time with Jordan at an Arkansas penitentiary, says Jordan confessed multiple times to murdering a man and framing Julius.
Dylan Goforth of The Frontier reported that "Wesley, who is serving a 50-year sentence for aggravated robbery in Arkansas, sent his first letter to Jones' defense team on July 15, 2020, after watching 'The Last Defense,' a documentary about Jones on television and recognizing Jordan."
In the letter recently sent to Jones' legal team, Wesley wrote that Jordan said "my co-defendant is on death row behind a murder I committed."

In a video call with Jones' attorneys, Wesley said Jordan was apologetic when delivering his confession, but said he was not "going to jump out there and give himself up to the wolves."
Wesley provided more details about Jordan's confession during videoconference calls with Jones' legal team.

It has been independently verified that Wesley and Jordan both served at the East Arkansas Regional Unit facility, also known as Brickeys, in 2010. Both worked at the prison commissary.
Roderick Wesley is now the third person who has come forward to say that Christopher Jordan confessed in prison to murdering Paul Howell.
In 2004, a former cellmate of Christopher Jordan's, Manuel Littlejohn, signed a sworn affidavit that says, in part:
"Jordan stated that he felt guilty because he was going to implicate his co-defendant, Julius Jones, in a murder case to avoid getting the death penalty[.] . . . Jordan stated that he had wrapped the gun used to commit the murder in his case in a bandana and hidden it in Julius Jones' house[.] . . . Regarding the murder case, Jordan stated to me, 'Julius didn't do it,' and 'Julius wasn't there.'"
Also in 2004, Christopher Berry, a prisoner in Oklahoma, signed a sworn affidavit saying that Jordan bragged "about how he was the actual person who shot the victim in his case. Mr. Jordan also said that because he was the first person to talk to the police, he was getting a deal and would not get the death penalty."
Neither Berry, Littlejohn, nor Wesley were offered shorter sentences or incentives in exchange for disclosing their conversations with Jordan. None of them know each other or have met Julius Jones.
Besides Jordan's multiple confessions behind-bars, eye-witness testimony also calls into question whether Jones could have been the shooter and whether the description more closely matched Jordan.

At the time of the murder, an eyewitness described a man wearing a bandana with a least a half-inch of hair hanging out. A photo taken at the time shows Jones with a nearly shaved head, while Jordan's braids more closely matched the eye-witness description.
Cece Jones-Davis, an activist and faith leader who helped launch the "Justice for Julius" movement in Oklahoma, said the new evidence suggests the state has now been imprisoning an innocent man for over two decades.
"Julius Jones did not murder Paul Howell," said Jones-Davis. "At this point, it is clear who did. It is unthinkable to proceed with this execution knowing that the real killer is out there and has confessed, on multiple occasions, to his crime. "
On October 15, 2019, Jones filed a commutation application to commute his sentence to time-served with the Oklahoma Pardon and Parole Board. The Board is scheduled to begin their initial review of that application on March 8. If his application is denied, he will receive an execution date.
"Mr. Wesley's statement confirms what two other people have said; Chris Jordan committed the murder and he set Julius up to take the fall,' said attorney Dale Baich a member of Jones' legal team. "We hope to have an opportunity to present this and other information to the Pardon and Parole Board if it votes to move Julius' case to Stage 2 review."
To read the commutation application and learn more about Julius' case, visit justiceforjulius.com.
Tags: death penalty, Julius Jones, new evidence, OK-CADP, The City Sentinel Newspaper, wrongful conviction