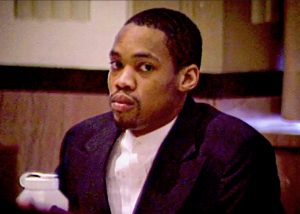 ACTION ALERT: In 1999, Julius Darius Jones, an African American 19-year-old former high school basketball state champion and star football player on academic scholarship at the University of Oklahoma, was arrested days after a businessman was shot to death in Edmond, OK.
Today, his current attorneys believe Jones was wrongfully convicted and now have new evidence that they hope will cause the State to grant Jones a new trial. Jones has consistently maintained his innocence.
In addition, ABC Television Network has produced a docu-series, "The Last Defense," executive produced by Academy Award winning actress Viola Davis. The documentary features three episodes examining Jones' case, which revealed new evidence.
TAKE ACTION! WRITE, CALL AND / OR EMAIL Governor Kevin Stitt and demand that Julius' sentence be commuted to life with the possibility of parole as recommended by the Oklahoma Pardon and Parole Board on November 1. (See sample letter below).
Gov. Kevin Stitt
The Office of Governor Kevin Stitt
Oklahoma State Capitol
2300 N. Lincoln Blvd., Room 212
Oklahoma City, OK 73105
405-521-2342
www.governor.ok.gov (form to email Gov. Stitt)
Julius Jones Sample Letter:
(We ask that you personalize this sample letter. Use this template or the one at
www.justiceforjulius.com
as an email or to leave a voicemail as well).
Date:
Dear Governor Kevin Stitt,
I strongly feel that Julius Darius Jones (# 270147) was wrongfully convicted of murder and sentenced to death in 2002. A crime for which he has always maintained his innocence.
Jones, a black 19 year old man, was arrested in 1999 for shooting white insurance executive Paul Scott Howell in Edmond, Oklahoma. At the time of his arrest, Julius was a successful athlete and honor student on scholarship at the University of Oklahoma.
Recently, new evidence of racial bias in the Jones' case has been uncovered by the ABC documentary, "The Last Defense."
One day after the documentary finale aired (7-25-18), the Oklahoma Criminal Court of Appeals released a document indicating they could take a look at the Jones' case.
There are many factors that were overlooked and never presented during the Julius Jones trial.
1. Jones' attorney during the trial was inexperienced by his own admission and this was his first death penalty case.
2. Several key pieces of evidence were never presented to the jury.
3. Tunnel vision set in and the police and prosecutor ignored evidence pointing to others as the shooter.
4. The court ignored an alleged racial statement made by one of the jurors
5. The jury judged Jones based on his race.
After viewing the recent ABC documentary, "The Last Defense," I am even more convinced than ever of Julius' innocence and that he should be given a new trial. I also ask that District Attorney David Prater release Julius Jones' case files to his attorneys in order to promote public trust in both the criminal justice system and in Julius Jones's case.
We all have all heard the phrase 'beyond a shadow of doubt.' To me, there is more than a shadow of doubt in this case.
Please, I ask that you do whatever is within your power to support Julius Jones' Clemency recommendation and commute his sentence to life with the possibility of parole and see that this injustice – the wrongful conviction of Julius Jones – is overturned.
Thank you,
Name
Address
(Email or phone optional)
To send Julius a note, write to:
Julius D. Jones
# 270147
OSP,
H-Unit
PO Box 97
McAlester OK 74502
To make sure the letter reaches Julius, you must include a full return address (including full name) on the envelope.
For more information, visit the Justice for Julius Jones website.
Watch "The Last Defense" documentary online now!
Thank you for your support.
OK-CADP Board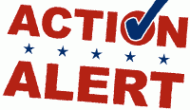 Tags: clemency, execution, Innocence, lethal injection, oklahoma, Oklahoma Coalition to Abolish the Death Penalty, Richard Glossip, sister helen prejean