"I need your help in the fight to save Richard Glossip's life. I firmly believe, along with many others, that Richard is innocent of the crime that sent him to death row.
Award winning filmmaker Joe Berlinger's latest documentary Killing Richard Glossip tells the troubling story of a man on death row for a murder he swears he didn't commit and to which there is scant evidence connecting him. After nineteen years on Oklahoma's death row, Berlinger follows Glossip's case through three stays of execution.
'Killing Richard Glossip" premieres exclusively on the Investigation Discovery (ID) channel as a special two-night event on Mon, April 17 and Tues, April 18 at 9/8 CST. The first episode is now available for free on ID GO.
Glossip's legal team wants to hear from people that have "seen something" or "know something" about this case.  Be sure and watch Killing Richard Glossip online now or on Discover ID beginning April 17.
On this site you will find more information about the case for Richard's innocence plus steps you can take to help save this innocent man from death at the hands of the state.
Award winning actress Susan Sarandon has joined the fight to save Richard Glossip's life:
"Having had the incredible privilege of playing Sister Helen Prejean in 'Dead Man Walking,' I have watched Sister Helen fight for 20 years to stop innocent people from being executed. Now, Sister Helen and I urgently need your help, as you can see from her note to you below. Oklahoma is about to execute an innocent man, and the only thing now that is going to give him a chance to live is public outrage. Sign Sister Helen's petition asking Oklahoma Governor Mary Fallin to give Richard Glossip a reprieve." —Susan Sarandon
Richard was convicted of murder after Justin Sneed, the man who confessed to the killing, claimed Richard had hired him to do it, despite a breathtaking lack of evidence. Sneed got a life sentence in a medium-security prison in exchange for  the self-serving testimony that sent Richard to death row.
To send Richard a note:

Richard E Glossip
#267303
OSP, H-Unit
PO Box 97
McAlester OK 74502
To make sure the letter reaches Richard, you must have a full return address (including full name) on the envelope.
Thank you.
–Sister Helen Prejean
Sources:
1. Investigation Discovery channel premieres "Killing Richard Glossip" on April 17, 2017.
2. Richard Glossip is Innocent
3. The Richard Glossip Case 0n Facebook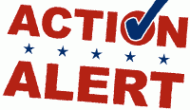 Tags: clemency, execution, Innocence, lethal injection, oklahoma, Oklahoma Coalition to Abolish the Death Penalty, Richard Glossip, sister helen prejean