OKLAHOMA CITY, OK  – Sister Helen Prejean, author of "Dead Man Walking", together with the Oklahoma Coalition to Abolish the Death Penalty, will hold a press conference on Tuesday, Jan. 27 at the State Capitol 4th floor press room, #432B.
Monday morning Attorney General Scott Pruitt filed an application for stays of execution of Richard Eugene Glossip, John Marion  Grant and Benjamin Robert Cole, Sr.  before the U.S. Supreme Court.
A quote from the application states, "In light of the Supreme Court's grant of appellants' petition for writ of certiorari, the State requests that the executions of Glossip, Grant and Cole be stayed until final disposition in Oklahoma's favor… or, alternatively, until ODOC has in its possession a viable alternative to midazolam for use in its executions."
In response Sister Prejean said, "We pray that the Supreme Court will immediately stop the executions of Richard Glossip, John Grant and Ben Cole while it examines the constitutionality of Oklahoma's lethal injection protocol.
"But even more than most, Richard Glossip's case cries out for deeper, moral consideration, because it raises the spectre of an actually innocent man being executed for a crime he did not commit—based on the testimony of only one man, the man who actually killed the victim."
Glossip was convicted of being involved in the 1997 murder-for-hire plot that resulted in the death of Barry Van Treese. Justin Sneed was convicted of the actual killing of Treese and is serving a life sentence without parole.
Nearly 29,000 people have signed a petition asking Oklahoma's Governor Mary Fallin to look at Richard's case.
The high court has scheduled oral arguments in the case for April 29, one year to the day after Clayton Lockett's botched execution, which used the state's new protocol.
"Oklahoma must halt all executions now," said Lydia Polley, OK-CADP former chair. "It is regrettable that the Supreme Court decision to grant a hearing came too late to save the life of Charles Warner."
Press conference speaker Brady Henderson, ACLU-OK Legal Director said, "The death penalty is the gravest exercise of government power over its own citizens. Both the US Supreme Court's decision to review Oklahoma's protocols and Attorney General Pruitt's request for stays acknowledge that it must be carefully scrutinized and should never be done in a slipshod fashion.
Other scheduled speakers include State Rep. George Young (D-OK County); Mark Henricksen, attorney for Mr Glossip; Rev. Dr. William Tabbernee, Executive Director Oklahoma Conference of Churches; Bud Welch, President of Murder Victim Families for Human Rights and OK-DADP board member; and Rev. Adam Leathers, OK-CADP board member.
Prejean and the coalition are continuing to urge supporters to sign the petition, at RichardEGlossip.com, to ask Governor Fallin to spare Glossip's life.
To speak with attorneys representing Petitioners in Glossip v. Gross or if you have any questions related to lethal injection issues in Oklahoma, please contact: Laura.Burstein@Squirepb.com.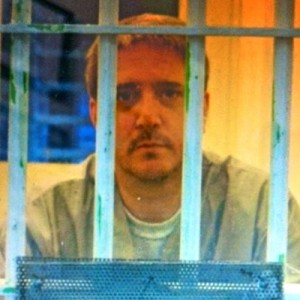 Tags: execution, Gov. Mary Falin, Gov. Mary Fallin, OK-CADP, Oklahoma Coalition to Abolish the Death Penalty, oklahoma execution, Richard Glossip, sister helen prejean, US Supreme Court