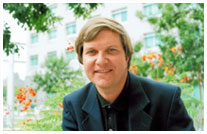 OKLAHOMA CITY, OK – The Oklahoma Coalition to Abolish the Death Penalty's 26th Annual Meeting and Awards Dinner will feature longtime peace activist and author Father John Dear as keynote speaker on Thursday, May 4.
The event will be held at the Cathedral of Our Lady of Perpetual Help – Connor Center, 3214 N. Lake Ave, in Oklahoma City. Reception starts at 5:15 p.m., buffet dinner at 6 p.m., with the program from 6:30 to 8 p.m.
Internationally recognized as a voice for peace and nonviolence, Rev. Dear is a priest, activist and author. He served for four years as the Executive Director of the Fellowship of Reconciliation, the largest interfaith peace organization in the United States, and helped to bring about the abolition of the death penalty in New Mexico by the state legislature in 2009.
Arrested 80 times while pursuing his activities for peace, Dear has worked for decades to end the death penalty.  He arranged for Mother Teresa to appeal to numerous governors to stop executions.
Dear has been nominated three times for the Nobel Peace Prize, including by Archbishop Desmond Tutu and U.S. Senator Barbara Mikulski. He is the Outreach Coordinator for Pace e Bene, a non-profit organization that is committed to building a culture of peace and nonviolence. Now living in New Mexico, he is a priest of the Diocese of Monterey, CA.
"John Dear is the embodiment of a peacemaker," wrote Archbishop Tutu. "He has led by example through his actions and in his writings and in numerous sermons, speeches and demonstrations."
His thirty-five books include: The Beatitudes of Peace; The Nonviolent Life; Walking the Way; and Peace Behind Bars.  For more information, visit www.johndear.org.
The program will feature three Abolitionists Awards honoring individuals or organizations who demonstrate extraordinary effort to end the death penalty in Oklahoma.  They include the Phil Wahl Abolitionist of the Year Award, the Lifetime Abolitionist Award and the Opio Toure Courageous Advocate Award.
Individual tickets are $50 for adults / $15 for students.  Registration deadline April 28.

Table Sponsorships for 8 ($500) include sponsor recognition/acknowledgement during the event,  logo/branding in program, on scrolling power point, and on table signage.
To purchase Tickets or Table Sponsorships online, select ticket type below and click the "Add to Cart" button, or call Mary E. Sine at 405-532-5443.
To order tickets by mail, send a check along with each guest's name to: OK-CADP, P.O. Box 713, Oklahoma City, OK 73101-0713. Please indicate "annual dinner" in the memo line.
Tags: Annual dinner, death penalty, Fr John Dear, Oklahoma Coalition to Abolish the Death Penalty